It is through empowering others that Sid and Liz have made their mark on the world. Practicing with the McNairy's in the studio, on a retreat, or in one of their signature workshops.
Whether you are a teacher, student, athlete or walking the path, you want to take the opportunity to study with the McNairy's and discover the Warrior Within.
"Yoga has increased my game physically and mentally. It also benefits the body as well as the mind giving one a relaxed state of mind. I believed that weight lifting was all I needed to be a complete athlete, but I was wrong."
"Sid Yoga has changed my entire perception of yoga. I have suggested yoga to my past; previous and current teammates in order to get stronger, faster, and more flexible. Taking class at Sid Yoga has no age limit, any and everyone regardless of age, skill level, and flexibility can join."
— Gerrad Sheppard, Baltimore Ravens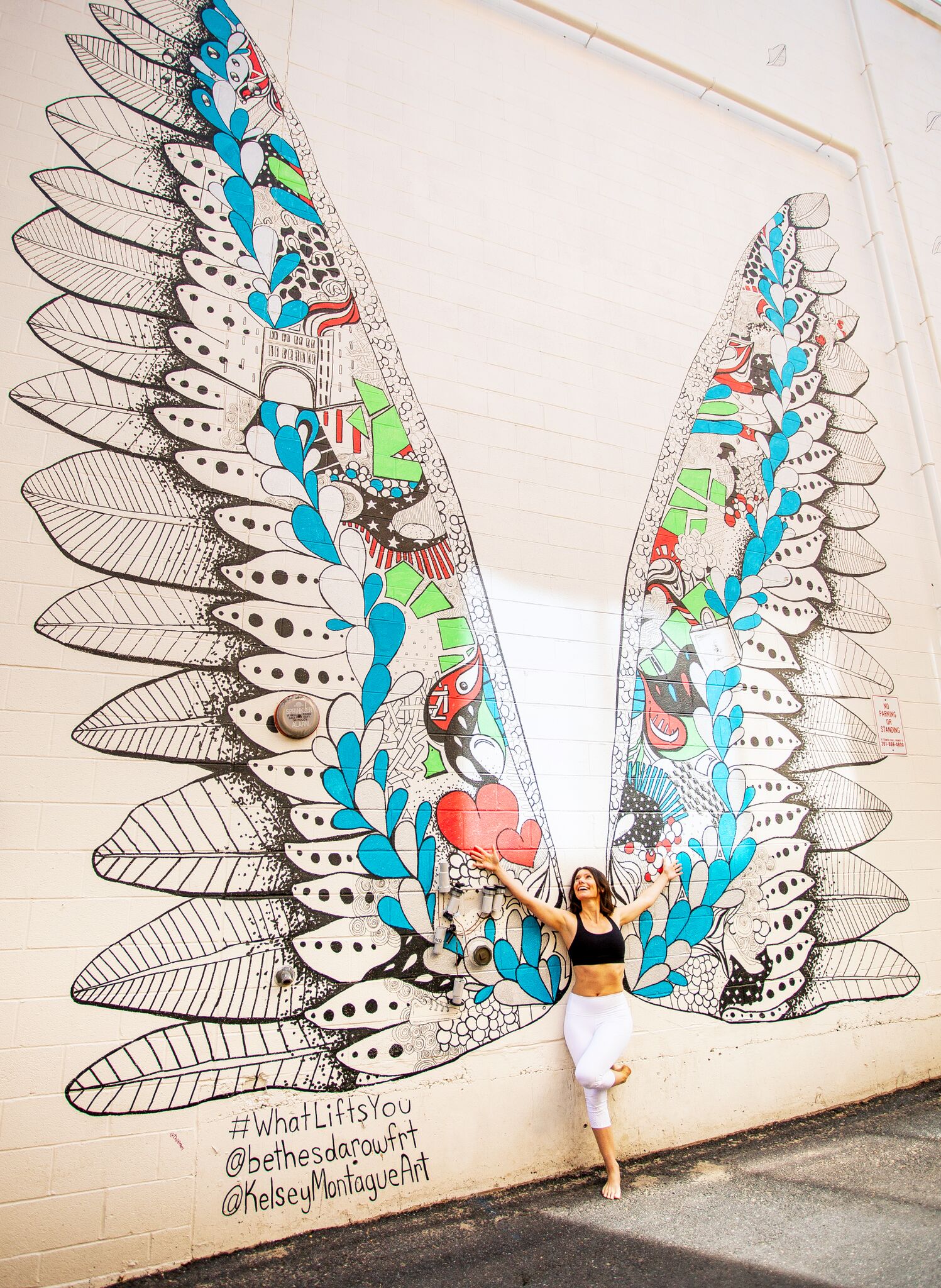 Liz creates an environment of love in the classes she leads. Through the balance of power and grace she will leave you feeling at peace with the oneness that is you.
"I attended a workshop Liz put on for Mothers and Daughters. I asked her if I could bring my 9 year old daughter, who had just started gymnastics and had asked me about yoga possibly helping with her core strength. It couldn't have been more perfectly timed.
But what I found out after the workshop was that we bonded on a level that I didn't know we would. Liz put us through exercises together, and understanding why we do those exercises, and worked with us both to see and understand what the other was doing. It was a way to work on communication, without even communicating. It was an amazing experience that I was so happy to share with my little girl." -T.P. Baltimore Maryland
When you are in Sid's presence you just feel peace. Sid's Yoga journey started with meditation at 8 years of age with coaches that taught him to meditate. Sid first began doing the physical practice of Yoga to find a way to heal both physically and emotionally. As Sid developed his own Yoga practice, he realized many health benefits, such as the disappearance of his asthma, which had plagued him for 30 years, as well as a full range of motion in his right ankle that was fused in 1995.
As a previous football coach at Northern Illinois University with a major in movement and sports science from Purdue University and a master's degree in sports administration from Eastern Illinois University, Sid's path to helping others find their walk to healing and inspiring others was destined.
Sid credits his parents with inspiring him to move forward and touch so many lives. Growing up with two successful parents, and yogis in their own right, his mother and father's lifestyle practices instilled a foundation from which Sid could freely grow and become a masterful yogi. "I can… I will… I must…" was the mantra used in the McNairy household. This later became, and has remained, the basis of the lifestyle many live today.
In 2016, Sid became a best-selling author with his second book, Yoga and Life Empowerment. Sid's first book Empowerment and Beyond was published in 2013. In 2017 Sid published his latest book, The Warrior Within, a quest for peace. Sid continues to venture out to spread his mission of peace throughout the world with #thebridgehome the tour to touch lives everywhere. Follow Sid and the tour on Instagram @sidmcnairy and @nahiwellness
Find love in every moment!
Liz was born and raised in Baltimore, MD. She graduated from Salisbury University in December 2009 with a Bachelor's of Science in Psychology. In May 2013 she graduated from Loyola University with a Masters of Education in School Counseling. She currently works as a clinical counselor in Towson serving children, families, and adults.
When Liz enters the room love is created in every class she leads. Through the balance of power and grace she will leave you feeling at peace with the oneness that is you.
Liz's favorite pose is handstand and the many variations. She loves feeling grounded and lifted at the same time. She also loves this pose because it brings a playful element to her practice and to her life.
When Liz is not in the studio, she is likely headed to the beach or hiking or biking in a more local area. She loves spending time with family and friends sharing smiles and laughs.
Follow Liz on instagram at @liz_McNairy and @nahiwellness